Every two seconds we lose
a football field of trees.
Native trees are essential to the well-being of our planet. They can help heal Earth and restore life.
That's why we started Project Pando.
Project Pando connects people with trees to help heal the planet.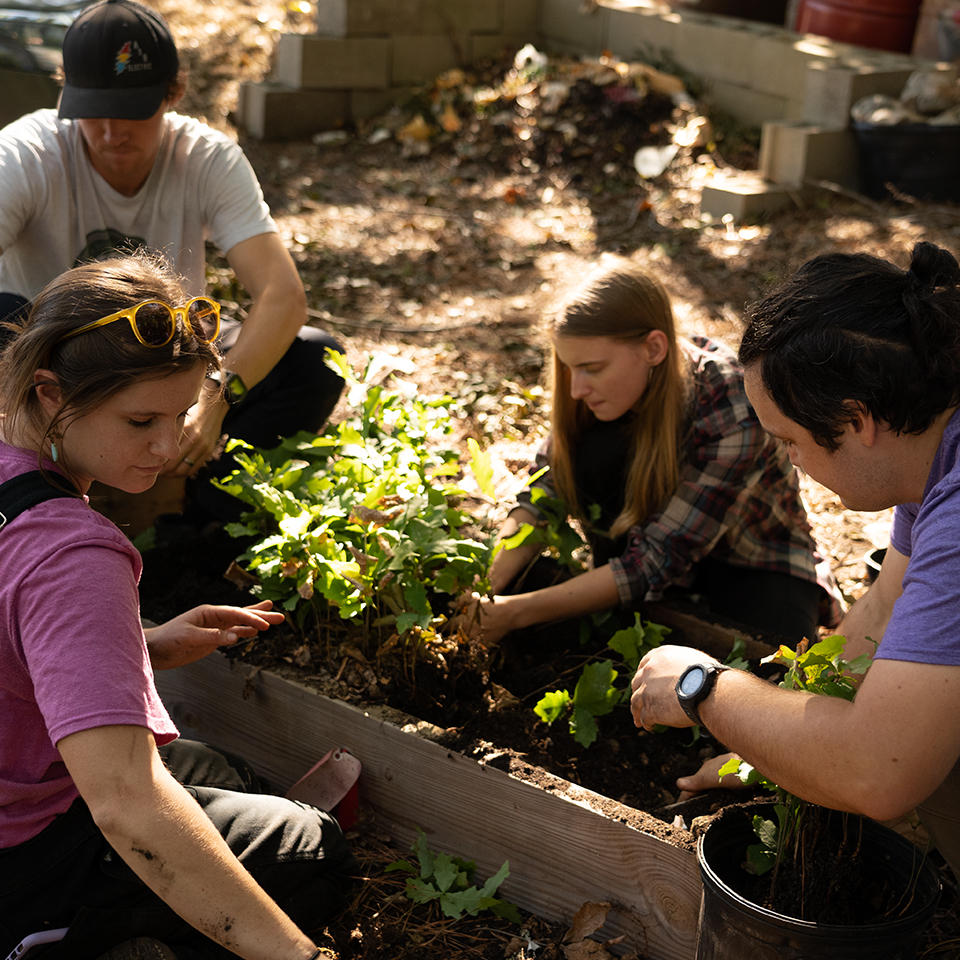 Our current focus is building a volunteer-driven tree nursery based in Raleigh, NC that grows native trees from wild seeds to give to the public for free. We support this work with research, education, and events that help further our mission. We are creating a network of chapters so that other communities can replicate and improve on the work we are doing.
We are also creating open-source instructional videos and materials to give away freely so that other communities can begin their own similar projects. Our hope is to help create free access to an endless supply of native trees to anybody and to any organization who wants or needs them. Having such access would enable replanting and ecological restoration projects to operate with less money, and perhaps even for free?
Most importantly, we hope that our work helps foster stronger relationships between we humans and Nature. The more we learn about trees and Nature, the more we grow to love and appreciate them. Through a relationship founded on care and love we can more effectively help address environmental issues and restore life on Earth.
Get the Project Pando Newsletter!
Stay updated on our progress. We need your help to overcome some of our planet's most pressing health issues.
Ways to Join & Help
We need help collecting seeds, building processes, discussing ideas, and more. We look forward to hopefully getting to meet you soon!
Volunteer: Volunteer time and effort by working at the nursery! Here is a link to our new volunteer form.
Collect Seeds: Help us collect native seeds throughout the year, and especially for our annual Fall Native Seed drive. Learn more.
Share Ideas: Join our active discussions on Slack and Facebook and help shape the evolution of Project Pando. The links for both are below. There are many challenges to solve!
Donate Resources: You can contribute money and/or materials for various projects. There are so many supplies we need (and we prefer to reuse versus purchase new).
Learn & Stay Informed: Sign up to receive our Project Pando newsletter using the form above to follow along with our development and learn about ways to help.
A Special Thanks to our Partners
Our Inspiration:
Pando is a massive clonal colony of Quaking Aspens located in Utah. Every tree in this colony is connected to one another by a single root system. Project Pando is built on the beliefs that, like Pando in Utah, we are all connected, helping one helps all, and there is strength in unity. By achieving good for all and being stewards of our shared resources, we attain a brighter future.