Every two seconds we lose
a football field of trees.
Trees are essential to the health of our planet. We must plant billions of new trees worldwide to curb this tree loss.
That's why we started Project Pando.
The Project
Project Pando is a community-driven tree nursery that sustainably grows native trees to give to the public for free.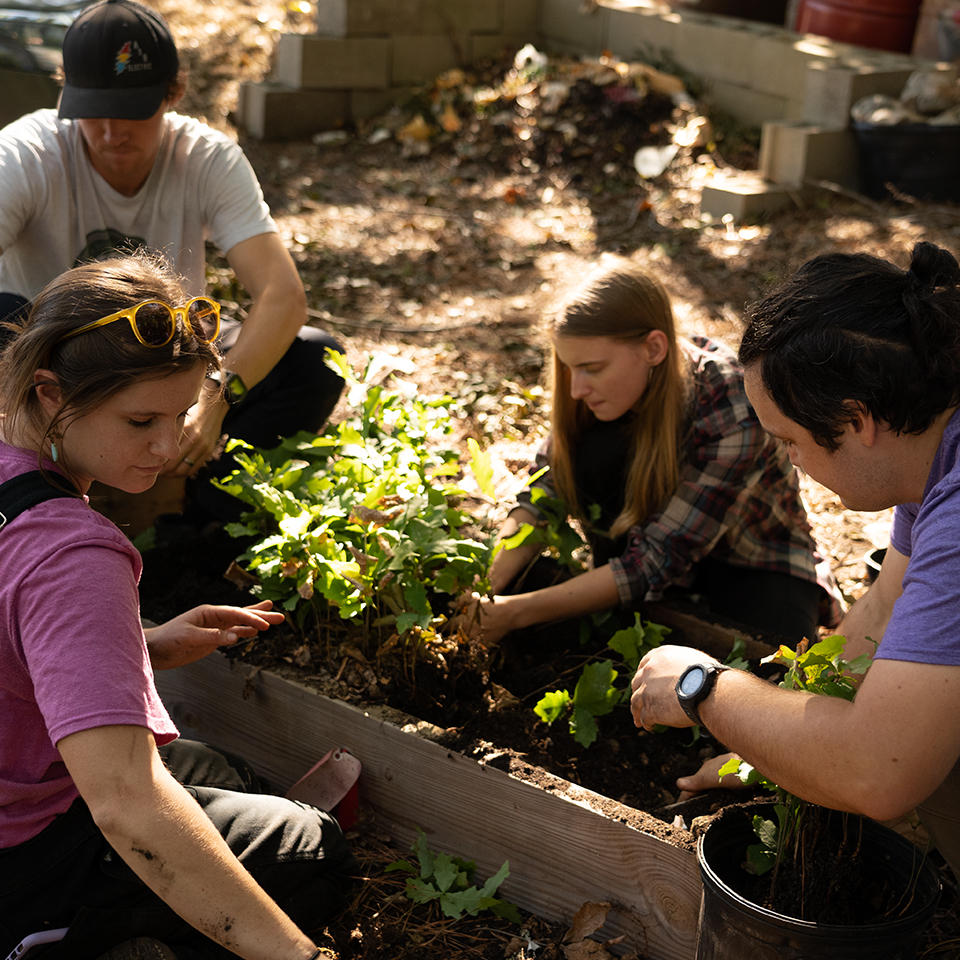 This nursery will be an open-source blueprint that can be replicated by anybody nearly anywhere for minimal costs (goal: zero cost) using only volunteer labor. This open-source plan will be available to the world for free. Our goal is to create access to an endless supply of trees and to share the knowledge required for those trees to thrive.
We also hope to build an organizational network, modeled after living systems, that enables everyone at Project Pando to unlock their full potential and help further the movement. This plan will be adaptive, responsive, emergent, self-organizing, and co-creative.
Join the Movement!
Sign up to volunteer, share your ideas, donate resources, and/or stay updated on our progress. We need your help to overcome some of our planet's most pressing health issues.
Ways to Help
You can join the effort and shape the future of Project Pando.
Collect Seeds: Collective native seeds for our Fall Native Seed drive. Learn more.
Volunteer: Volunteer time and effort by working at the nursery!
Share Ideas: Join our active discussions on Slack and Facebook and help shape the evolution of Project Pando. There are many challenges to solve!
Donate Resources: You can contribute materials for various projects. There are so many supplies we need (and we prefer to reuse versus purchase new).
Learn & Stay Informed: Sign up to receive our Project Pando newsletter to follow along with our development and learn about ways to help.
A Special Thanks to our Business Partners
Our Inspiration:
Pando is a massive clonal colony of Quaking Aspens located in Utah. Every tree in this colony is connected to one another by a single root system. Project Pando is built on the beliefs that, like Pando in Utah, we are all connected, helping one helps all, and there is strength in unity. By achieving good for all and being stewards of our shared resources, we attain a brighter future.